Today was especially hot. No, it was scorching! I was sweating like a pig… maybe because I am a pig. Penelope? No, I still have to watch that DVD tonight. (Okay, dap? Banggoy isn't here now and you said I ought to watch it with him. I wonder why.)
I started work early today, thus, I finished early and finally, if not for Banggoy's suggestion, we got our nails done. He got a pedicure because he got "dead skin" on his big toe. Maybe it was an ingrown nail. Oh, well. So I had a chance to use the nail polish I bought at The Face Shop and it's so nice combined with some silver glitter and platinum polish.
What do you think?
On the other hand. (Literally!)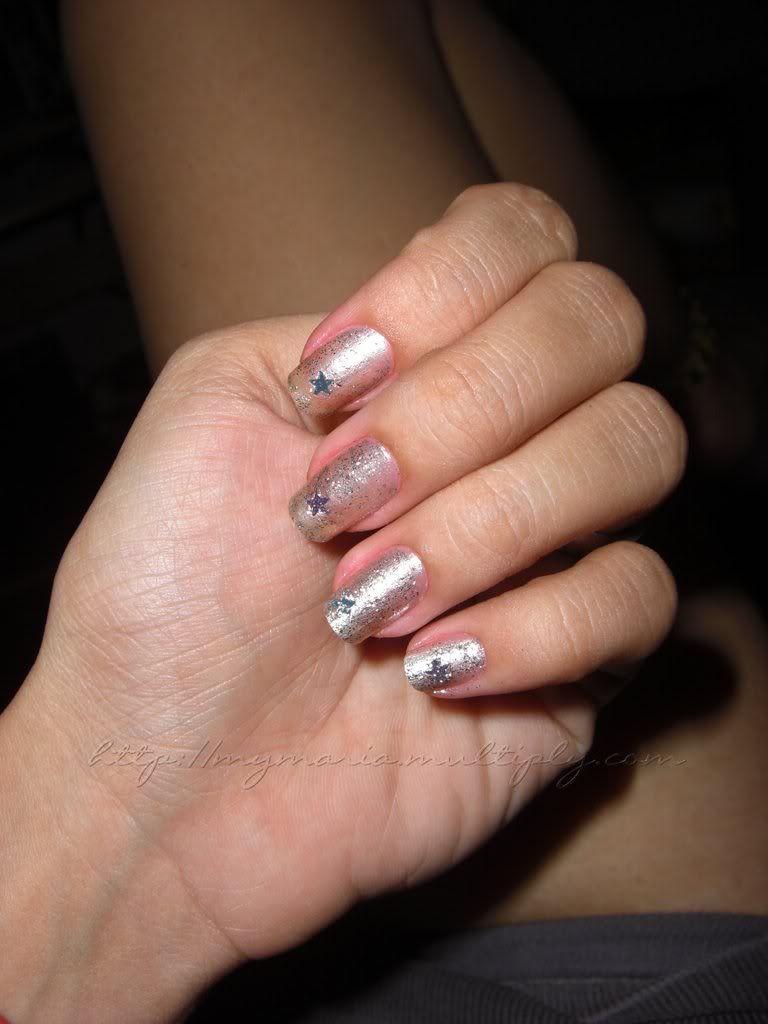 And my toes!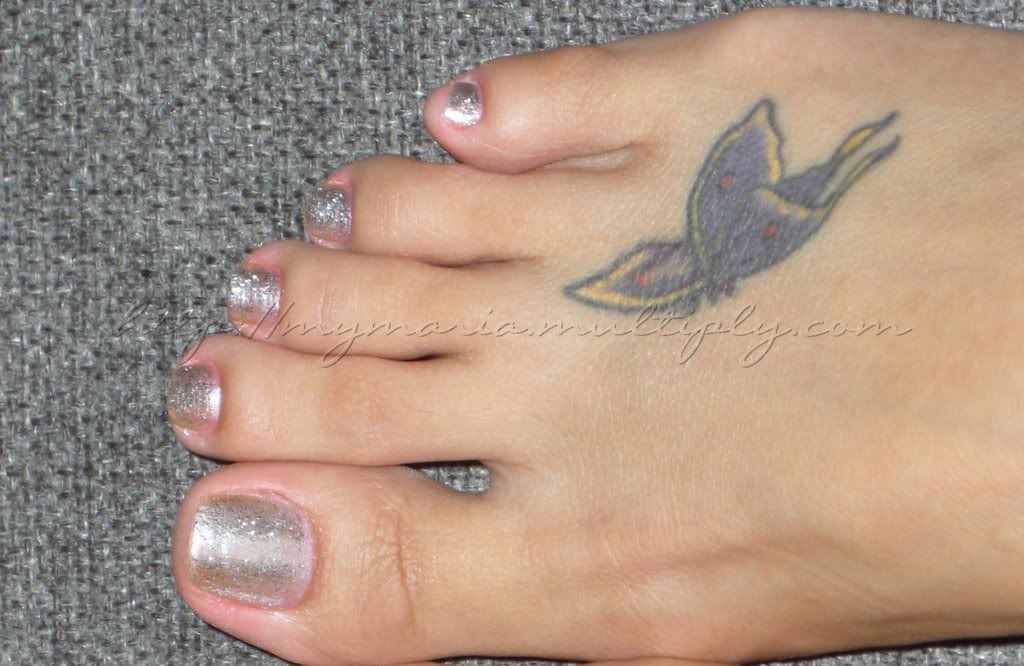 This little piggy went to market,
This little piggy stayed at home,
This little piggy had roast beef,
This little piggy had none.
And this little piggy went…
"Wee wee wee" all the way home…
I can't think of anything to blog and I got so much free effing time on my hands right now. Maybe I should do something productive? Um, sleep perhaps? Then my eyes would produce rheum. That's productive, I guess. Or I can watch more Sailormoon episodes now. *sigh* Tuxedo Mask…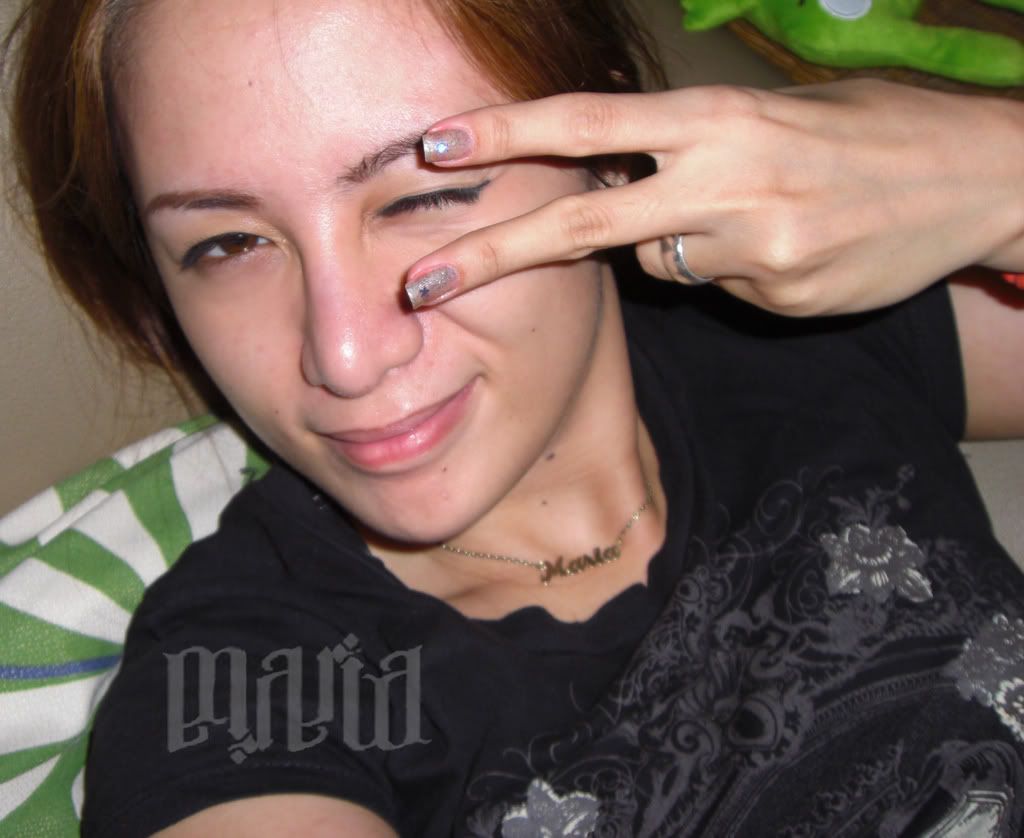 Snap! Back to reality. I should get some Zzz's really. Maybe I'll blog about food tomorrow. Hasta mañana!
⋆✌㋡⋆ 陳美西