WARNING: Some pictures may not be suitable for... YOU. Whatever!
Of all the things that could happen on one peaceful Friday night here in Ormoc City... THIS DID! What am I talking about? There's not much I can say because I'm not CRAZY and I do not know what goes on inside crazy people's minds. It takes one to know one
kuno
.
Okay, I wasn't really there when this took place because I was still busy trying to make a living. So here are pictures that will tell you a story... as per
mamertz
. This actually happened at her place and since she lives next door and currently with no internet (way to go Bayantel!), she gave me the privilege of blogging this whole incident.
Mamertz was on the phone talking to a friend while her son, Carl, who was supposed to be in their bedroom sleeping already, was in our grandmother's bedroom still playing. It was good thing! Because soon after, the maid was asking mamertz if her husband, Kuya Jimmy, was in their room. Why? Just because she saw somebody go inside. That gave mamertz the creeps! I mean, would your instinct think it was an actual person? Or a ghost? EEEEKKK! Okay, now that Kuya Jimmy appeared with Clark with him, there was NO WAY someone (authorized) would go inside their room!
And so they rushed to their love nest (ahem!) which also had a separate entrance through the back of the house and realized that the door of the bedroom was locked! HALA!!! And the lights were out!!! OMG!!!!! Could it be?
Yeah, right. They called everyone! They called the entire NEIGHBORHOOD!!!
((WATCH VIDEO HERE: http://www.youtube.com/watch?v=tzBAwOT4sEA))



And here she is...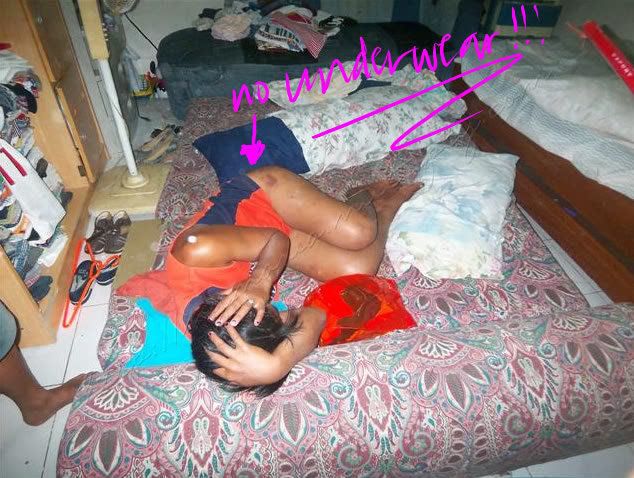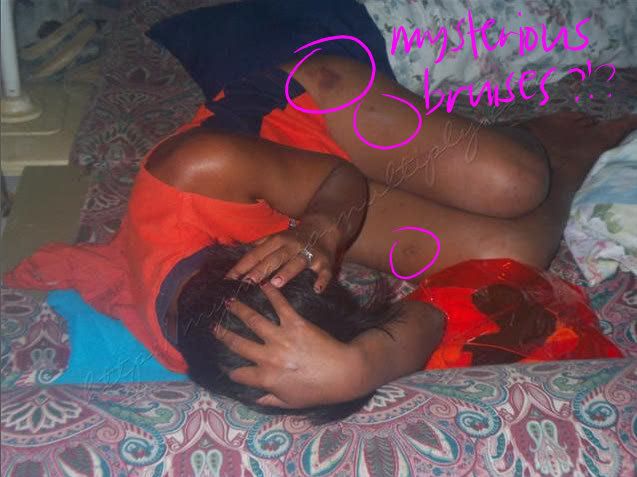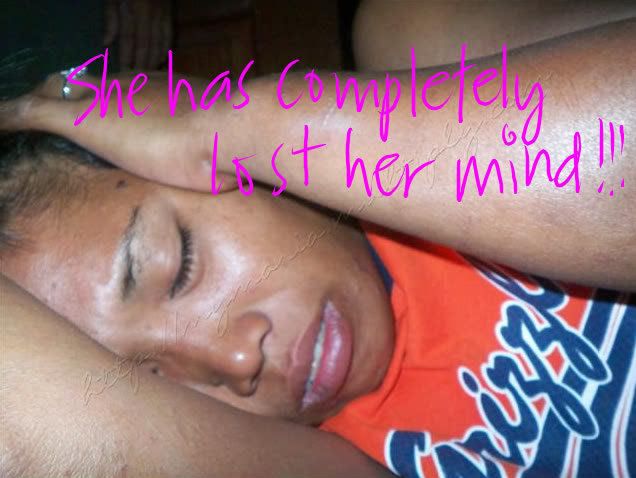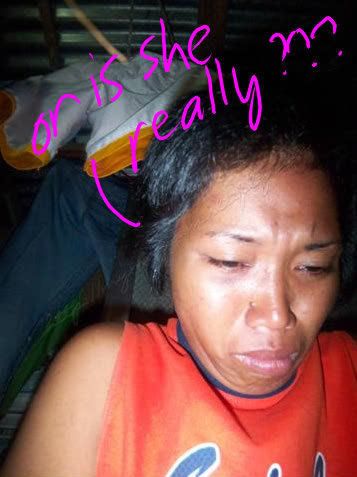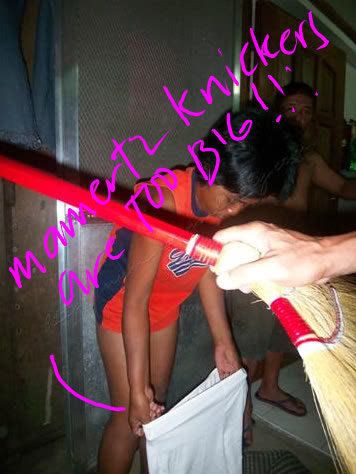 One of our neighbors said that she was in their house earlier in the afternoon and also went inside their bedroom! WHAT THE F.....!!!!!
AAAHHH! This is too much. And look, she unplugged the a/c!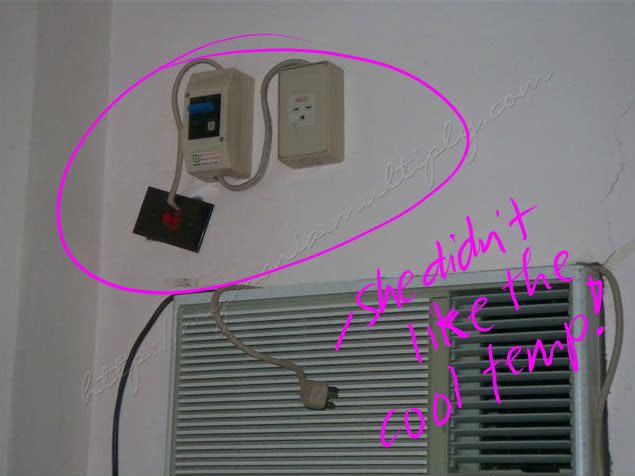 And tried to steal money, opening wallets and bags... Ayyy, it's a mess alright!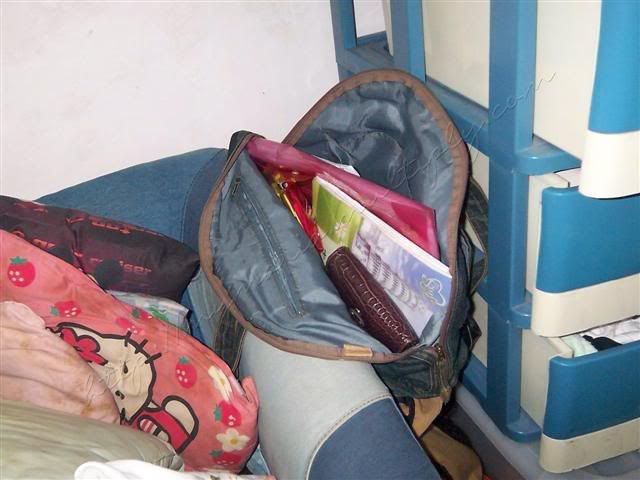 And she even took a shower!!!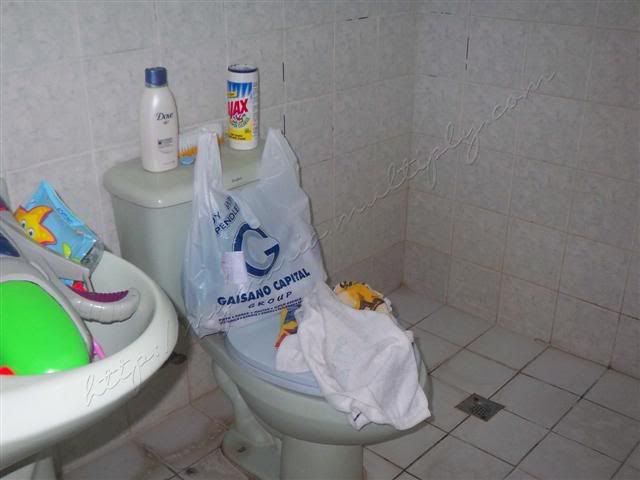 The authorities responded...
fast!
Way to go!!!
And they took her away... along with Clarkie's tee shirt. Yup! She wore my 9-year-old nephew's shirt!
The DSWD people refused to take her because there was
no place
for her. Alas! Ormoc has no women's facility!!! Mayor? Are you there? I think we need a mental institution... HURRY!!!
Now, the police station refused to take her in as well... because it was a testosterone packed cell!
And this lady was crazy enough to take her shirt off and was walking TOPLESS all over the precinct... yet she had the decency to COVER HER BREAST when this photo was shot!
CRAZY PEOPLE WON'T COVER THEIR BREASTS AFTER THEY HAVE PARADED THEM FOR ALL EYES TO SEE!!!
She then called mamertz a pig!!! HAHAHAHA!
Baboy lagi kuno ka, te!
BOTANGE! Popular feeds pod diay ka?
I think she's just badly in need of attention. Maybe she's traumatized with all those bruises she sustained when she initially stormed in our other neighbor's bedroom earlier this afternoon and got beaten??? Well, then... who also in their right mind would also ask those guys in the holding cell who would like to f*ck her and then she even spread her legs out!?!?!! Gawd.. this is really too much!
The government really needs to do something about this. Because I'm telling you, this isn't the first time these things have happened around here and it certainly won't be the last!
Mamertz went paranoid, too... Look at what's on her feet!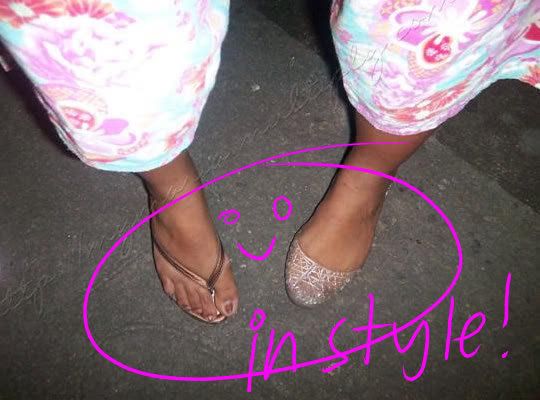 Sa iya na karatol!
I mean, if Carl had been sleeping in the room when that crazy lady (who by the way wouldn't tell us her name) came in... it would have been a real nightmare! I just heard recently that a 2-year-old boy was brought to the local hospital here after sustaining 15 stab wounds because he was hostaged! For real!!!
WHAT IS THIS WORLD COMING TO!?
⋆✌㋡⋆ 陳美西