My 6th ipanema pair. I know, I know. There's no stopping now. I missed the fashion show last April 20 in Ayala, but that won't change my mind about them. Here it is... the newest addition to my growing collection. Thanks to Michelle.
Aren't they gorgeous???
My very own
g2b agua gold/white
Ipanemas! From the new
Ipanema Gisele Bundchen G2B
collection which combines comfort, beauty and socio-environmental responsibility.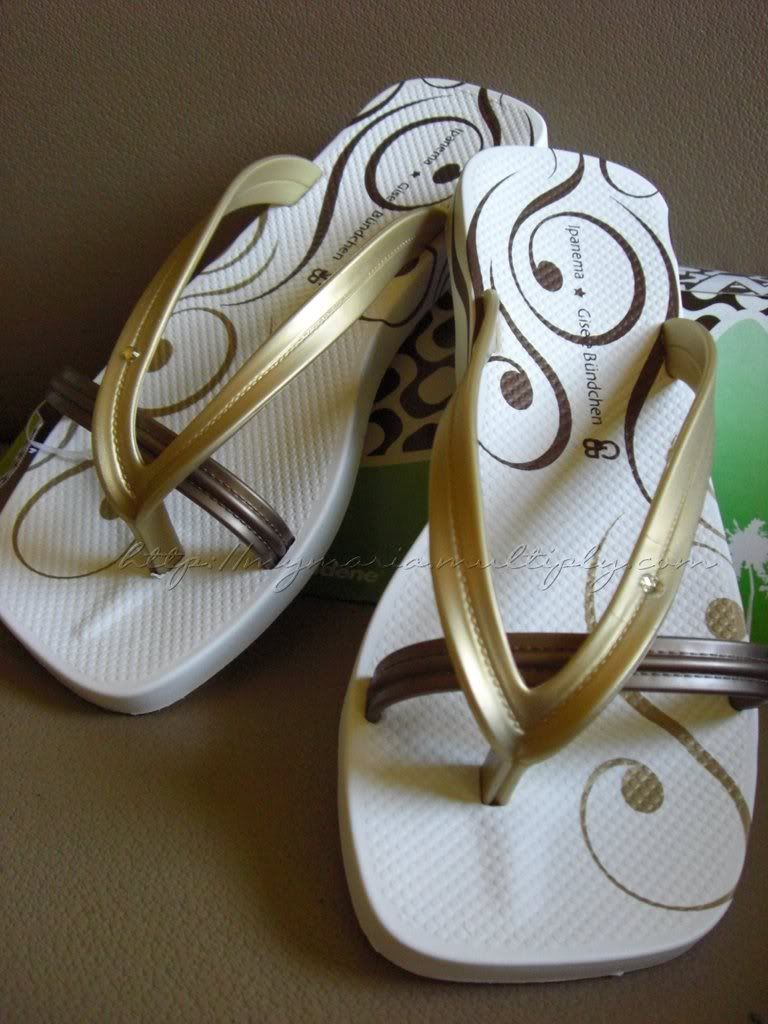 This year a portion of proceeds from the sale of the collection will be used to support charities, such as WWF, that promote awareness about The Preservation of Water.
This latest line of sandals embody the sprit of Brazil; colourful, fun, cool and stylish! The sole is made of unique Air Infused PVC making them cushioned and ready to be personalised to your exact foot shape, this, along with their specific moulding, means your feet are treated to complete support and comfort. All the materials used to make the shoes are 100% synthetic making them ideal for vegetarians.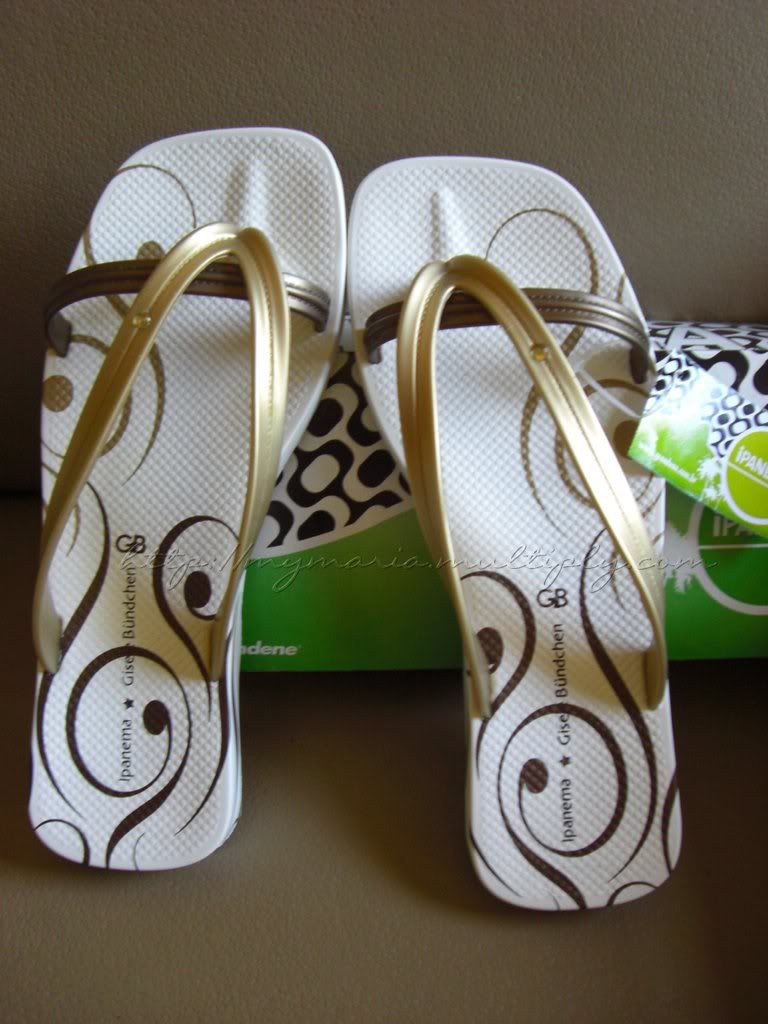 So, what are you waiting for??? Go grab a pair... NOW!!! Be beach ready before they run out...
⋆✌㋡⋆ 陳美西