Ormoc City, a small town in Leyte, has been my home for the past 26 years. The ups and downs of living in a small town have been highlighted by yours truly with my Plurks, Twitter, and random statuses in Facebook. The provincial life is anything but ordinary. You'd be surprised really, if you had ever lived in one.
So in spite of all the rants and raves I have for my dear old Home, Sweet Home, there will never be another place I can ever call "home". I've realized that when I lived in Cebu for 3 years. For sure, we all feel the same way towards that very place where we grew up in, a place we find comfort and safety where family is, and the place where fond memories and even suppressed ones are made – it's really a place each of us hold in our hearts. In fact, it's been said that a home is a place you grow up wanting to leave, and grow old wanting to get back to.
Now for this blog entry of mine, I am going to take you on a tour of our port city as well as share with you an experiment I've been doing lately.
Remember my tweet last October 31st when I said I felt like a whale when I found out I already weighed 105 pounds? Seriously! Well, that's a thing of the past now. Okay, so maybe I have a really cool metabolism or maybe I'm just disciplined when it comes to certain projects, or maybe I'm just really vain. Whatever it is, I am telling you my scheme worked!
What works? My fish diet! And no, I don't have a trail of cats following me down the street. Anyway, it's a dieter's dream. No, not the cats. The fish! Just because it is one of the foods lowest in calories and fat. How can that be? Well, I'm not going to tell you, you can try and Google that if you really want to know.
But first and foremost, welcome to Ormoc City. Here are some of the places best for jogging and exercise where my friends and I meet and have made into our favorite haunt… during the day anyway since most of us are night owls.
Ormoc City Plaza
: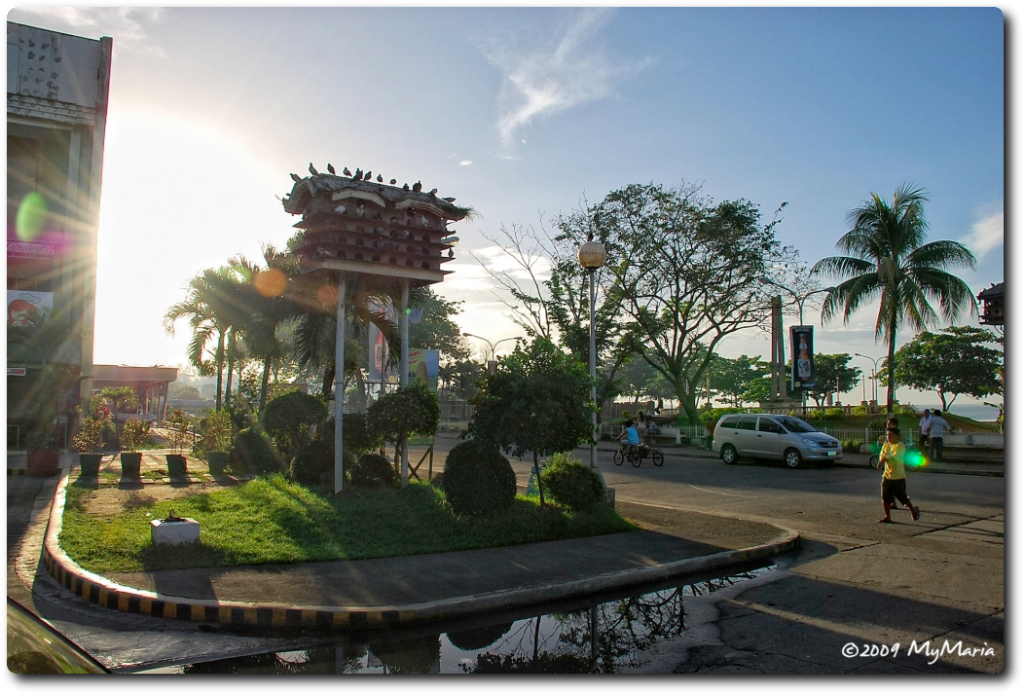 Ormoc Memorial Gardens: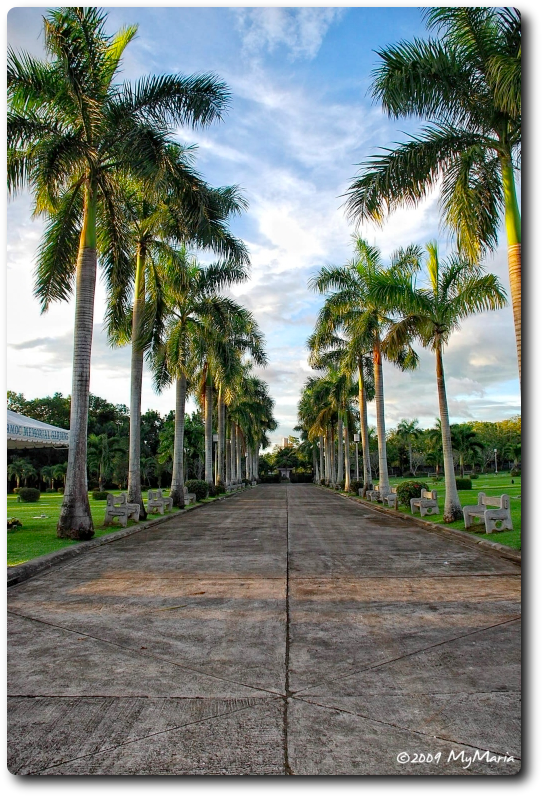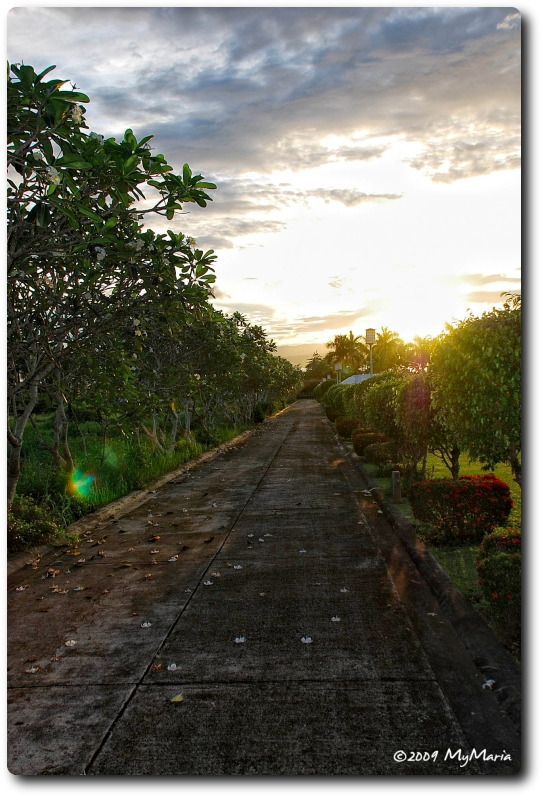 "RECLA":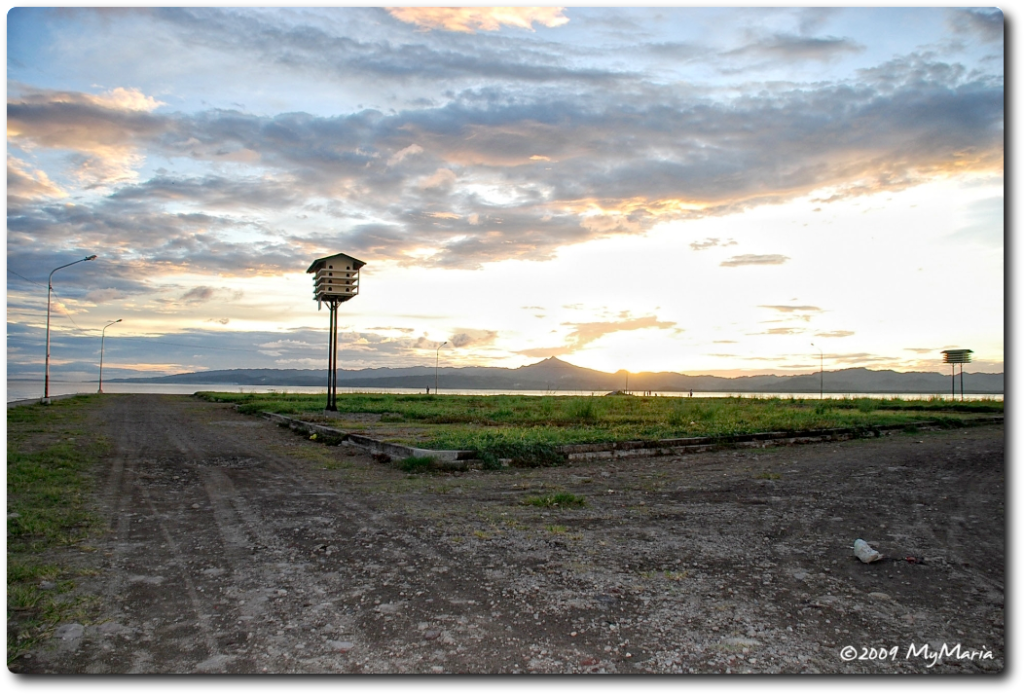 OSPA: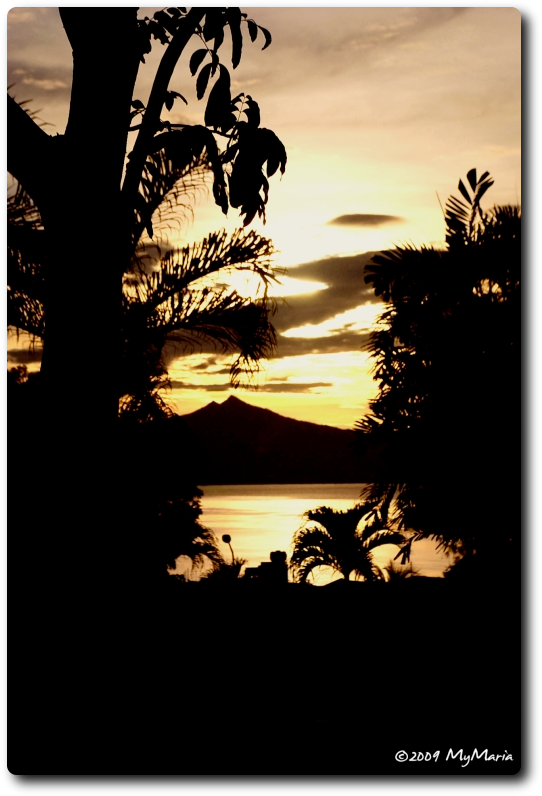 *My favorite sunset view from OSPA.
Pictures do paint a thousand words. :) Breathtaking,
noh
? Ahh, yes. The benefits of living in a pollution-less place. Pretty huge contrast to urban living. In fact, Ormoc City is a consistent winner of the Cleanest and Greenest City program of the DILG. Must be why my experiment went so smoothly.
From 105 pounds…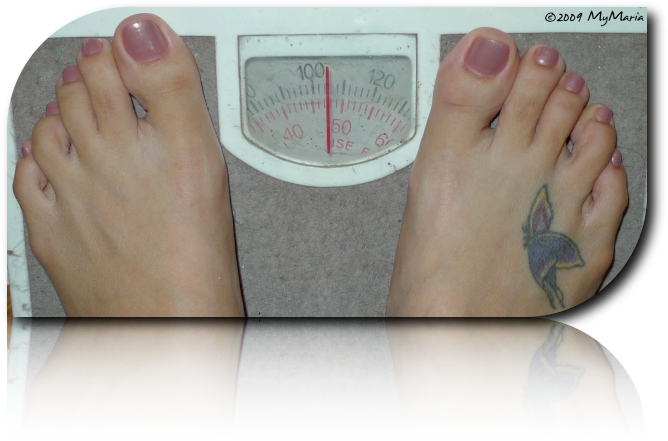 To my targeted 95 pounds.
Okay, so maybe 10 pounds isn't that huge a deal... but it matters to me. I mean, if I get so much as over a hundred, my jeans won't fit anymore. Not that you can really tell due to my small frame. The first thing I notice though when I gain weight is that my thighs seem to be inflated! So I am adamant to really stay at 100 pounds or below. And all this I accomplished in less than a month!
What's that you say? "I smell something fishy." Well, You're right. So, what's the big secret? None other than
Century Bangus Fillet
.
FUN FACT about me: I don't really eat Milkfish/Bangus unless it is boneless… just because I still don't know how to take the bones out of any fish and there have been quite countless traumatic times in my life when I had bones stuck in my throat. *shivers at the thought*
And so obviously, the greatest thing about
Century Bangus Fillet
? It's
BONELESS
! Now that's like a dream come true! Mmm… I just can't get enough of it! And it even comes with an easy to open can. No more fighting with a dumb can opener!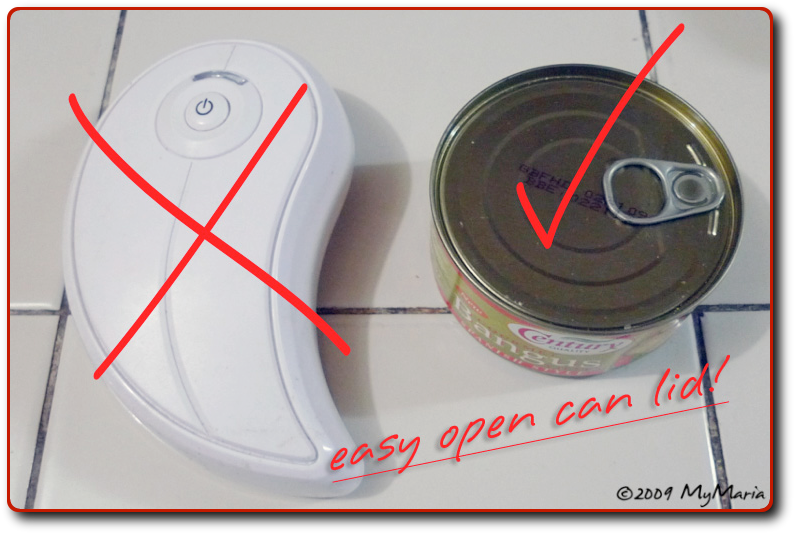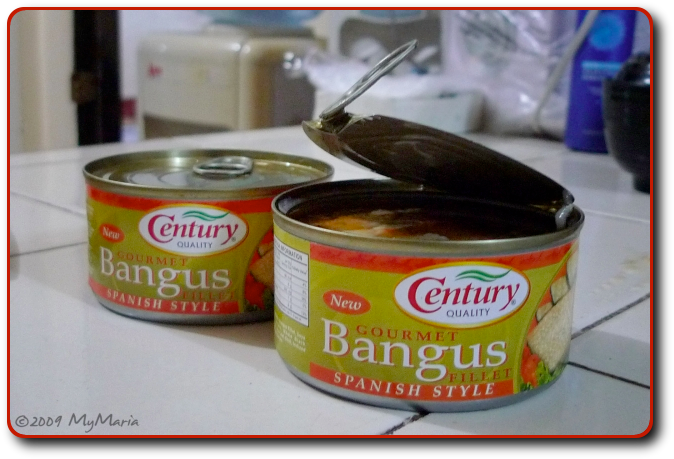 Apparently and proven by many, diet + exercise is a great combo. But what kind of diet really works? We have Atkins, South Beach, et cetera… As for me, with the limited ingredients one can find in a small town, I know one that doesn't require a lot to prepare.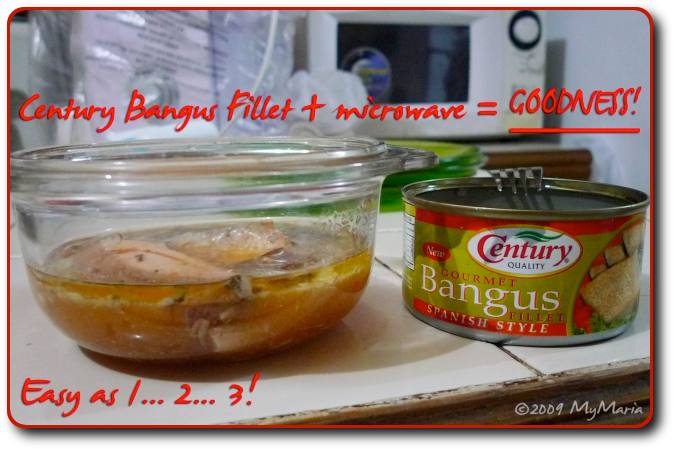 Even my dad, who has been a diabetic for as long as I can remember and who is unfortunately unable to enjoy lots of good food, delights in a sumptuous meal with me every time a cook up a storm with
Century Bangus Fillet
!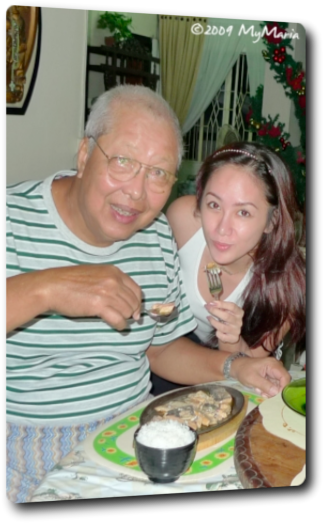 VOILA!!! It's like fine dining. Check out the sizzling hot plate and the presentation!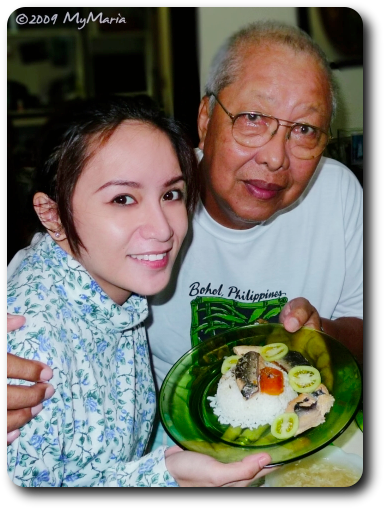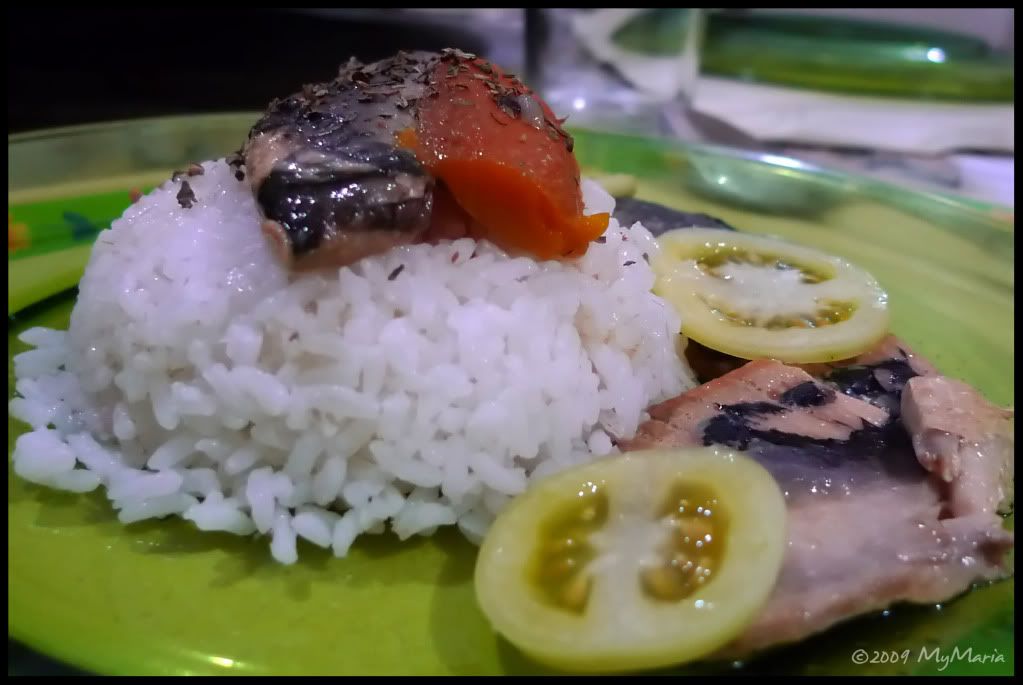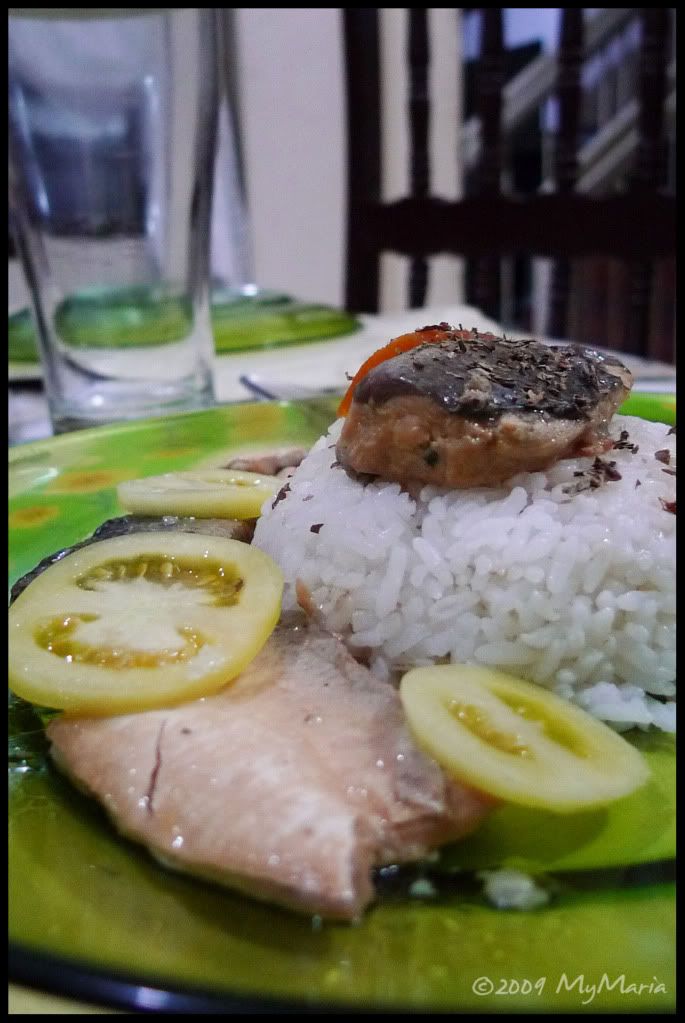 BUT WAIT, THERE'S MORE!!!
Not only is
Century Bangus Fillet
great for meals, it can be a real lifesaver in the wee hours of the morning. Take for instance last Saturday when a bunch of us decided to have a little get together over a couple of drinks. Even health buffs want to have a good time once in a while.
Although Ormoc City has seen many changes over the years with its "nightlife", 24-hour food joints and such haven't caught up yet. The only thing you can actually find open past 2AM is a Dunkin Donuts branch. Sad, but true. But if you're willing to wait until 4AM, popular
carinderias
near the market would be open to serve you by then.
That's why I am so glad to have a couple of
Century Bangus Fillet
cans in the car with me all the time.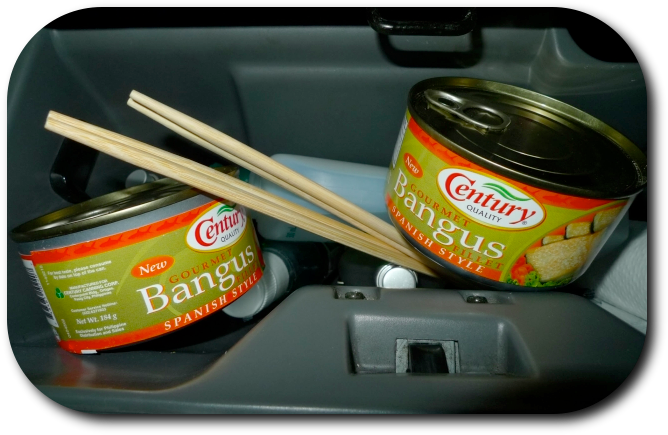 Not only is it a healthy choice over junk foods or
chichiryas
, it also helps relieve that burning sensation in your stomach or bouts of gastritis when you've had a little more alcohol than you should.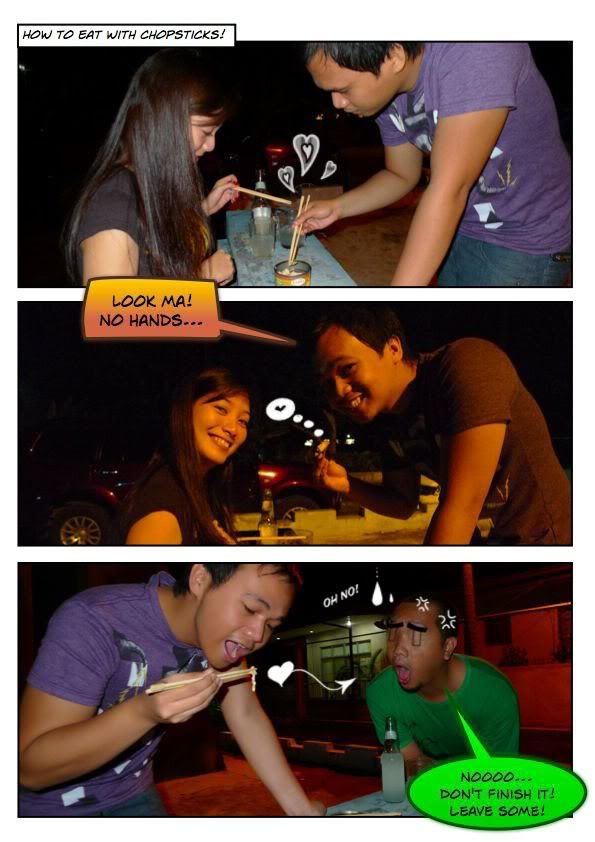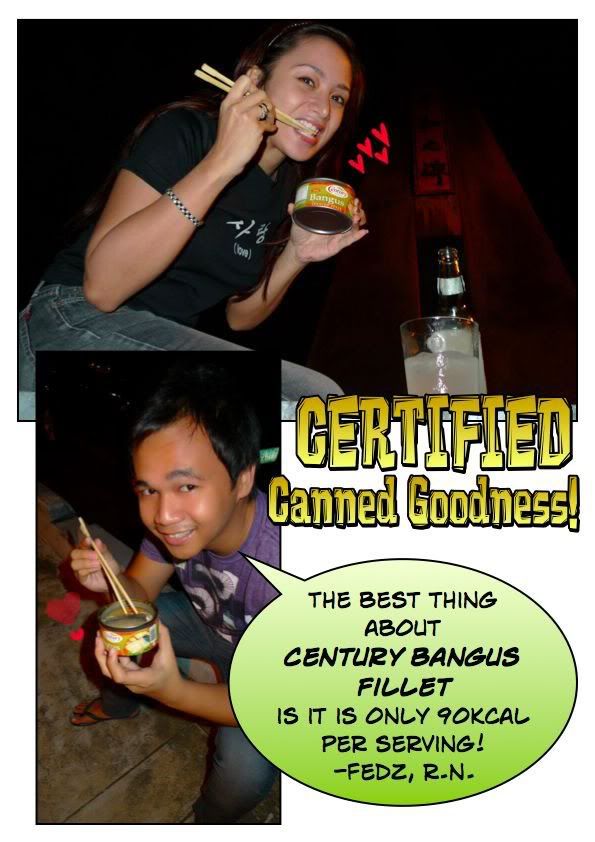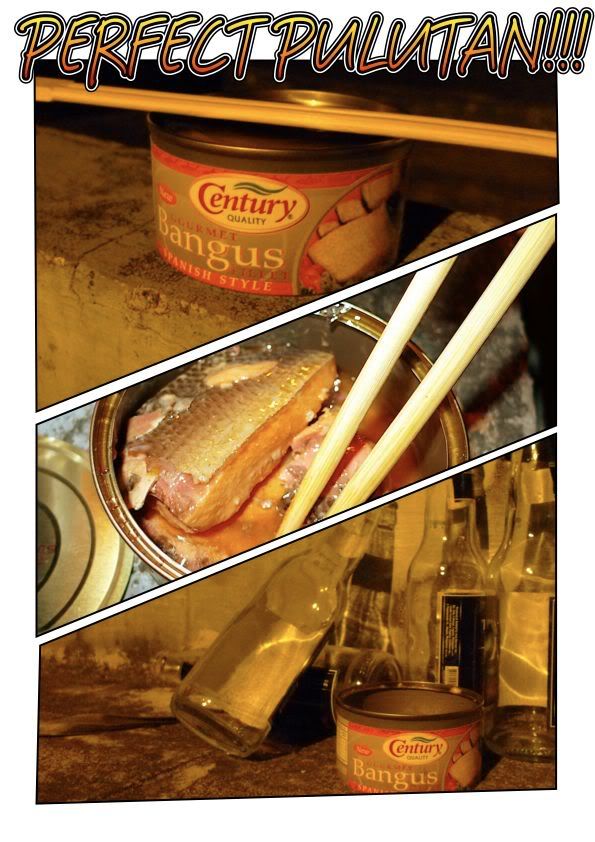 Looks like we've found the perfect
pulutan
! Hehe...
So here's to a recipe that's a surefire winner… anytime, anywhere!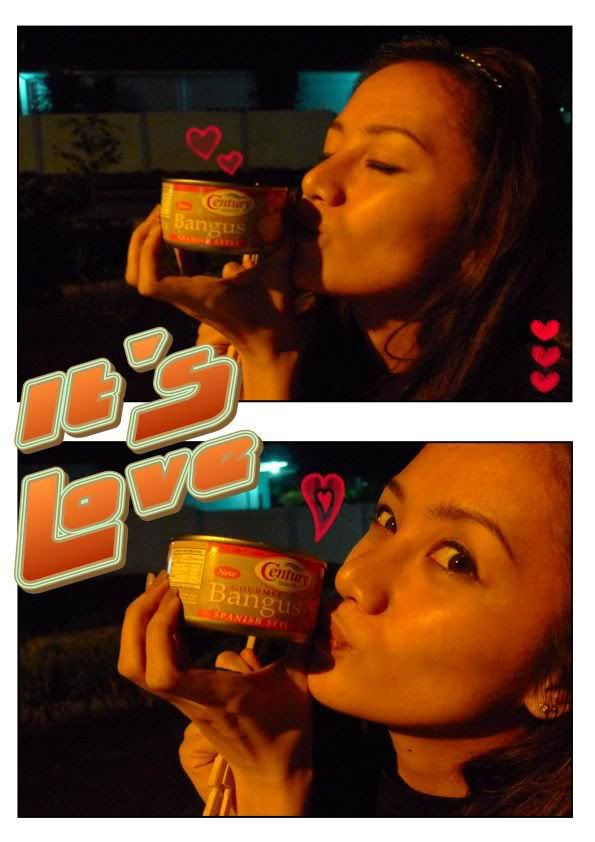 Cheers to
Century Bangus Fillet
!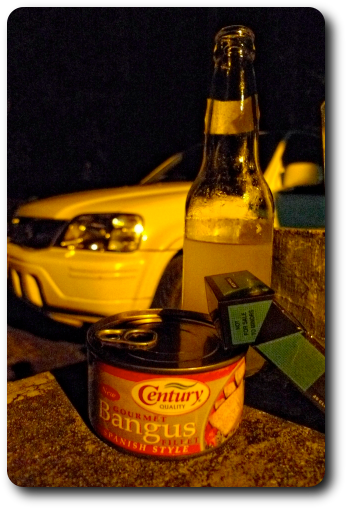 So what are you waiting for? STOCK UP! Get yours from your favorite supermarket now!