If you missed my previous post... read
HERE
. But if you already know the story then you may proceed. Check this out, ladies and gentlemen.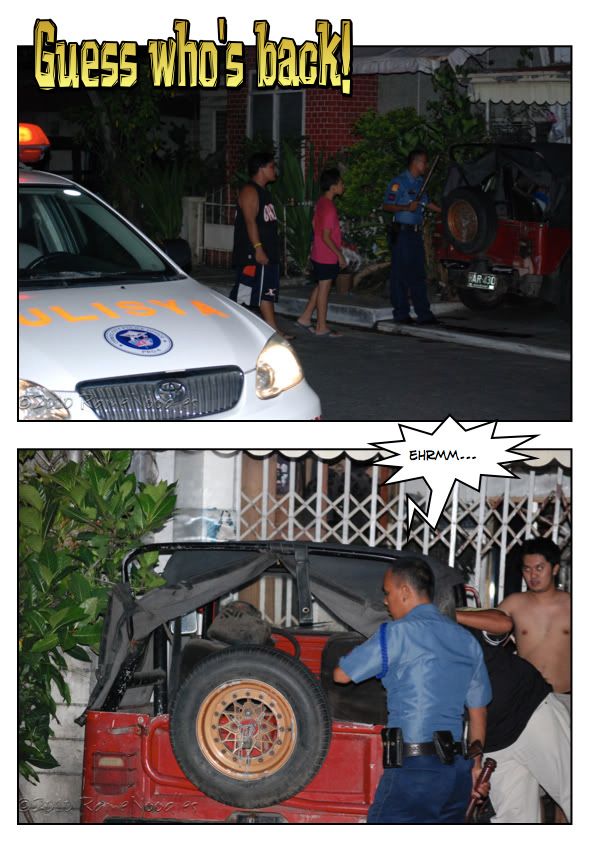 He went inside our car again tonight! But this time, I memorized the phone number of the police so I called them immediately, although it took some time for them to respond because they had a "situation" they had to take care of (a public fight between husband and wife somewhere in the Plaza). *rolls eyes* ... And so Noodle Boy "forced" him out of the car because the old man smelled so bad. I swear. It's indescribable. *shudders* So he went to our neighbor's garage instead. He couldn't open their Suzuki so he went and made himself comfortable inside the open jeep.
Some of the people around the neighborhood said he destroyed a monitor in one of the cars parked around here. And this morning this guy was also seen trying to get inside a truck parked around the corner. I guess that explains all the tools (screwdrivers, etc) that were in his pocket! Geez, that guy is carrying weapons!!! Okay, maybe not that kinda weapons but still, what if he goes crazy and starts stabbing people with screwdrivers?! WTF!
It's like deja vu; only the type that you don't want happening again. A passerby even stopped at the scene tonight and affirmed that he was also "victimized" by this uncanny
burglar
homeless guy. According to a guy, he said the old man is the one who took the two rosaries from his car... Hmm. So that explains all the rosaries he's got around his neck! And guess what? That's Joenel's helmet he's wearing
diay
!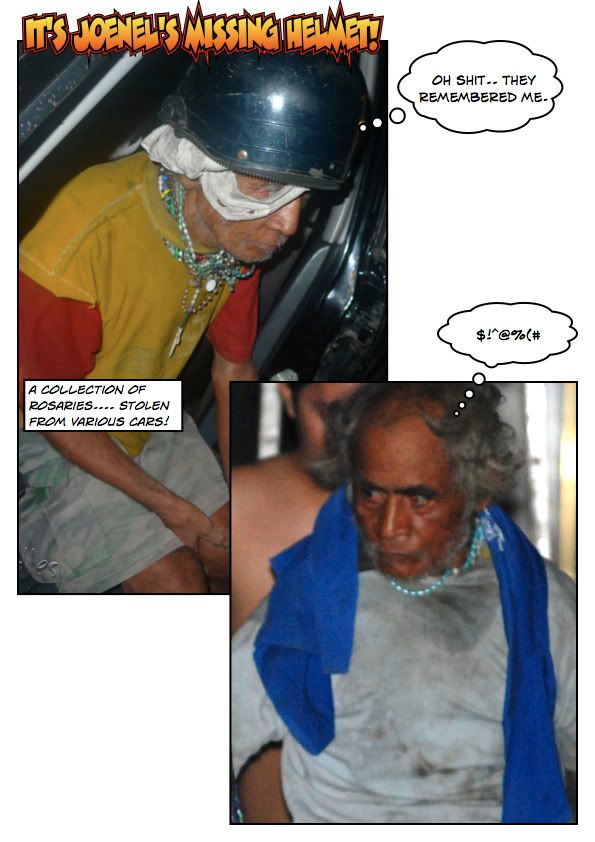 And the sad part...

the police STILL didn't do anything

.

They just let the guy walk away... again.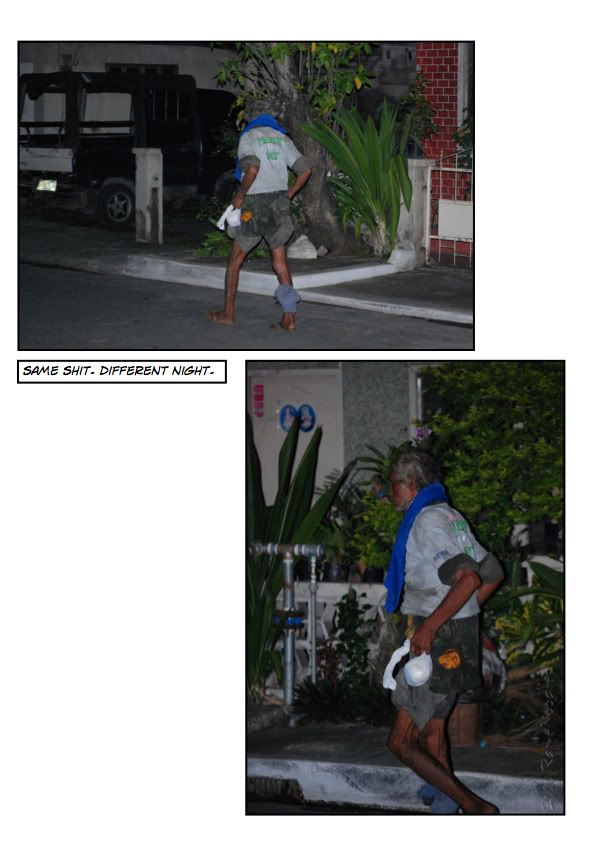 Can you say, OMGWTFBBQ?! This guy needs to be taken out of our streets! As in, NOW NA! Or this won't be the last time we'll be seeing him... Part 3 maybe? Gosh, I hope not.
Hoy
, ORMOC CITY! Do something na
oi
!