Because I slightly resemble a whale now and with my swollen feet (Oedipus Rex?), it's time for my
SUPER HAVAIANAS SALE!!!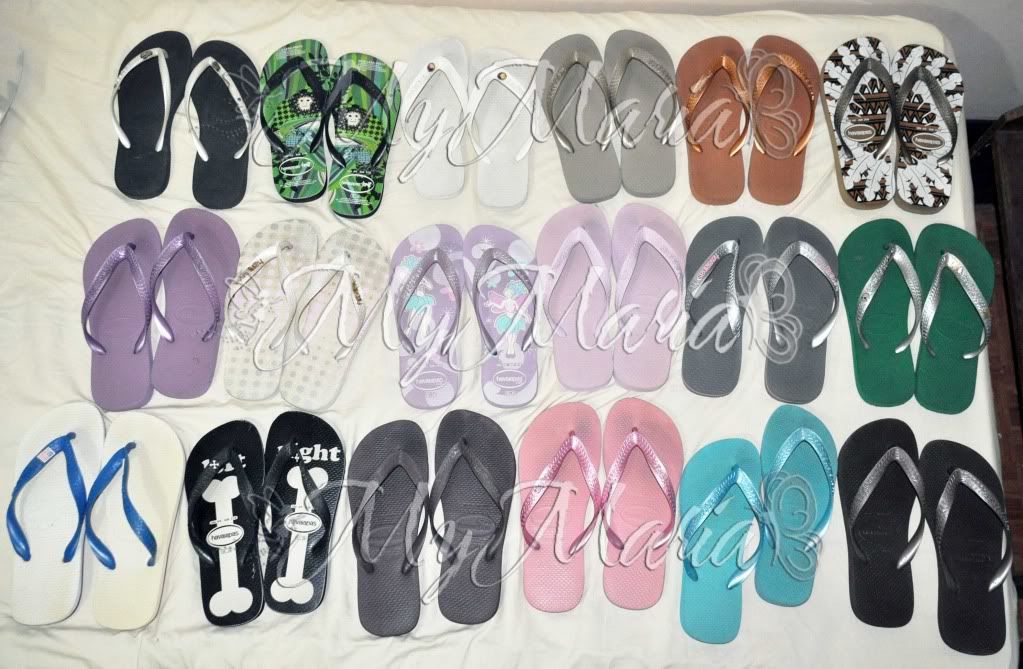 Grab a pair ASAP as everything seems to be selling like hotcakes!
Everything from 300 to 700 bucks only (add 100 for shipping within the Philippines).
These are pre-loved and used items (sizes 35/36 and 37/38 only!) so please manage your expectations. Guess that's also why I'm letting them go at very, very low prices :) These are hard to find models and well-taken cared of, nonetheless.
Check it out at:
http://www.facebook.com/media/set/?set=a.10150207060822127.311063.249299832126
xoxo,