It is a fact that I change my hairstyle ever so often, say about twice to thrice in a year. Why? Because that's just me. I can be impulsive, spontaneous, and impetuous. But hey, again that's just ME. And even though I've gone past
my quarter-life crisis
(thank God!) and have
become a mother
myself (a miracle!!!), the hair thing is still there. Some things will never change. I think it will always stay this way.
What am I talking about? See for yourself.
I know, vain right? Nevertheless, changing looks every now and then has its benefits. You don't have to go all the way for an entire makeover. A simple hairstyle, hair color, or haircut will do. Not only will you feel good about yourself and boost self-confidence, you will also attract people and impact their lives without you knowing it! How many times have I talked about
change
in this blog? A couple of times, yeah!
It took a while for me to change looks this time because I got preggers and we're not supposed to dye our hair when pregnant. Although some say it's okay to dye your hair past the first trimester, well, we can never be too sure. So I waited until after 2 weeks of giving birth until I could color my hair.
I didn't get a haircut now even though I wanted a fringe because it's easier to keep hair away from my face when it's long as I could tie it in a bun rather than get short hair that will surely end up all over my face and give me zits.
In case you're wondering, I colored it
ASH BLONDE
this time. For a mere P125 bucks, you can buy a tube from Hortaleza.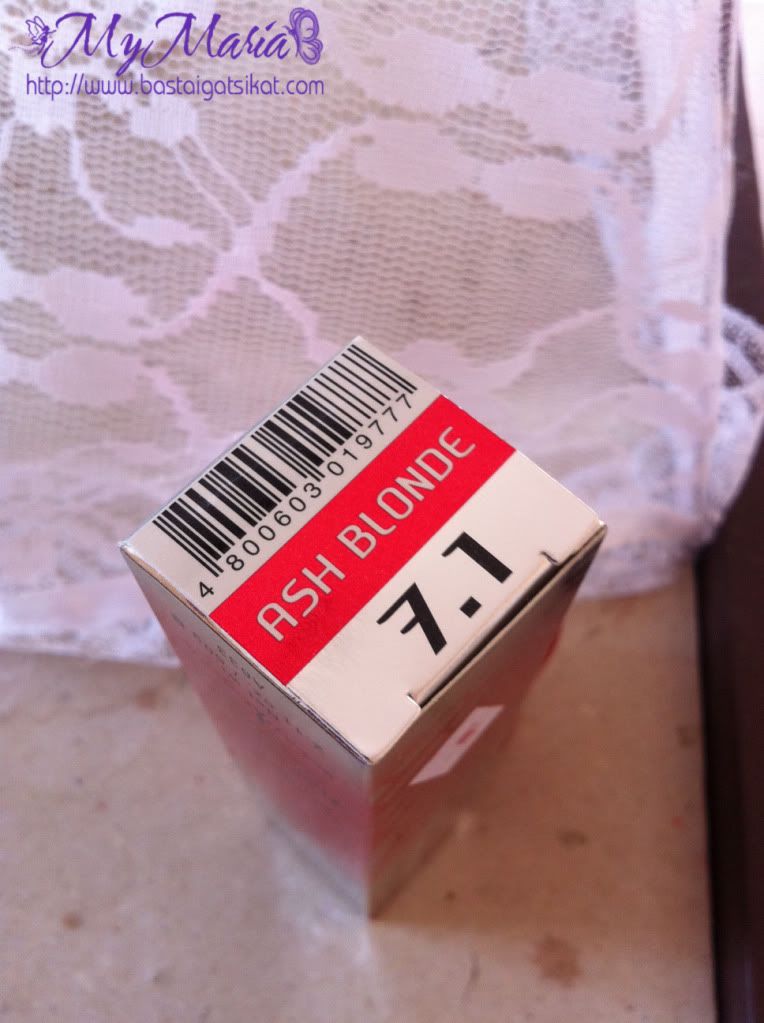 Then also purchase their Oxidizing Lotion as a developer and DIY at home!
I love this new gel-type dye because it leaves the hair smooth and not frizzy like other local hair dyes. It seems to condition the hair, too. I simply washed it after 40 minutes (recommended is 15-30 minutes) of application with
Pantene
Glossy Shine shampoo then washed it again with Pantene Total Care Intensive Treatment before air-drying my hair.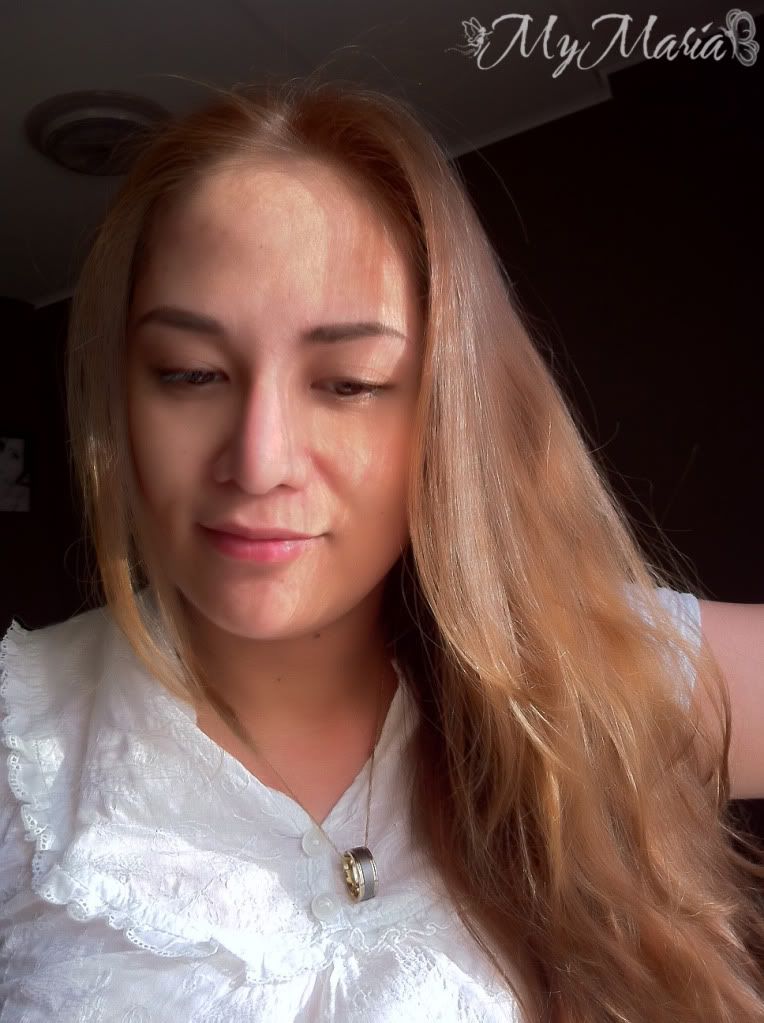 The result is awesome! Just the hair I wanted, minus the bangs. And Noodle Boy loves it!!! He says I look like a doll... Awww...
Maybe when I shed off 20 pounds more of this postpartum fat, I'll sport a fringe again. Teehee!
Til then!
"I would rather have had one breath of her hair, one kiss from her mouth, one touch of her hand, than eternity without it." -City of Angels, Nicolas Cage
xoxo,