The New Year didn't just usher the whole new 365 days, but I received yet another wonderful prize. Okay, Santa was a little late sending me the gift I asked, but the good people at Pizza Hut made sure it was "safely shipped". And by safe... they weren't kidding!
You've got to hand it to LBC. They're my most preferred courier here in the Philippines.
Supremo, one of Pizza Hut's Tuscany pizza flavors
. We had a great time making that entry and now having so much fun playing with the prize.
adding melody into the words of the song I wrote
.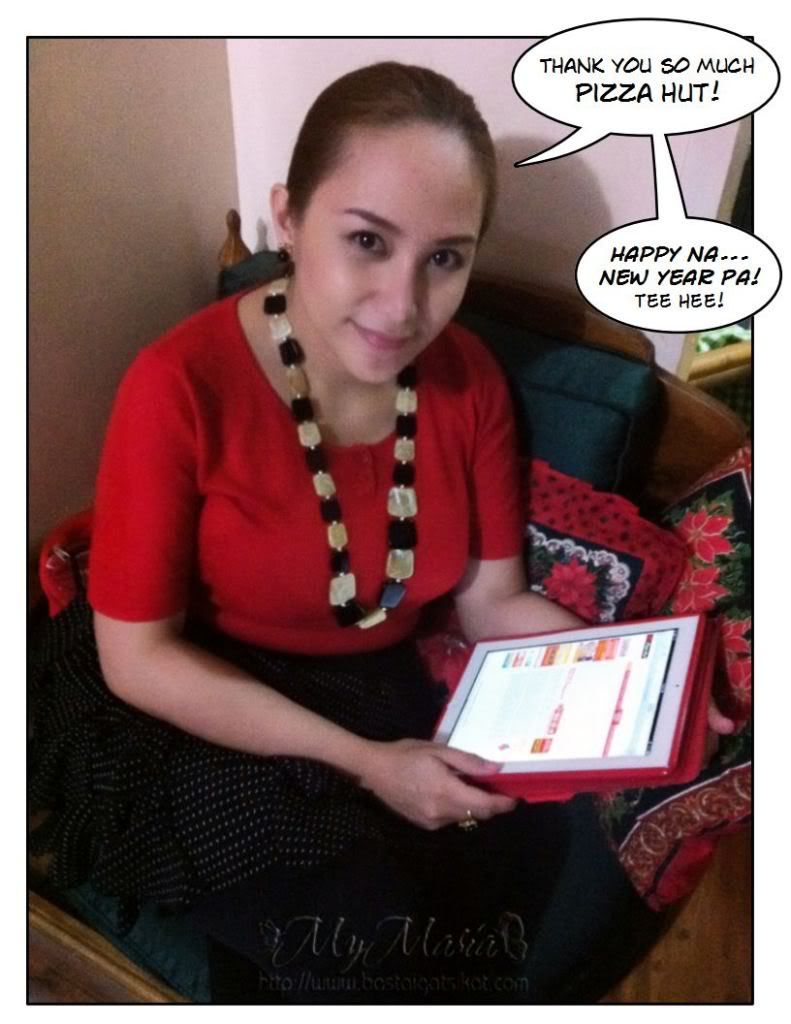 Browsing Pizza Hut's website on the iPad is pretty cool!
How I wish there was a Pizza Hut branch here in Ormoc City so I can order delivery :)
Thank you Lord for the great start of a great year ahead. Wishing everyone a happy new year, a fruitful and prosperous one, too!
Michael, Maria, & Mikko Franco.
xoxo,