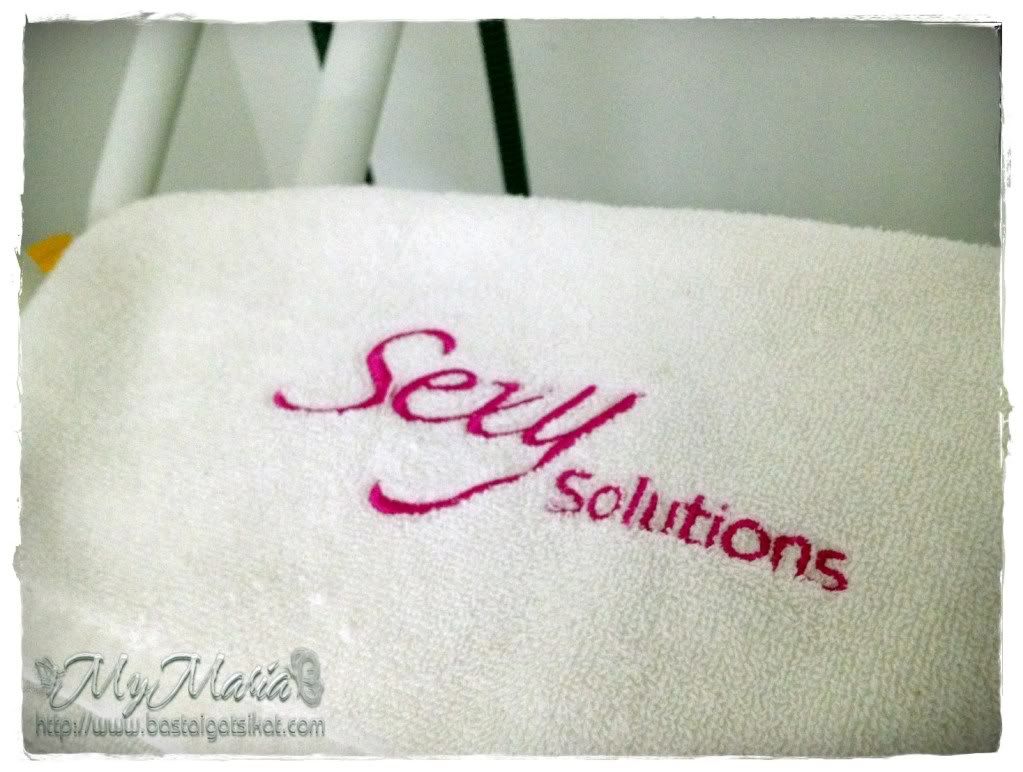 My quest to getting back the body of my dreams, not a perfect one but like my pre-pregnancy build or perhaps one that's even sexier, is just beginning. You already know my struggle to lose weight if you've been reading and stalking my blog. Thankfully, I've been gifted a secret weapon during this quest. I was given the opportunity as a prize to have treatments at Sexy Solutions by Belo. Three treatments: Lipo cavitation, Multi-Firm, and Body Sculpt were done on my abdomen to trim it down.
SIGNATURE TREATMENTS
1 –
BURST THE FAT with LIPO CAVITATION
Lipo Cavitation breaks down
stubborn fat cells in areas such as the abdomen, thighs, arms, upper and lower
back by delivering sound waves using low frequency ultrasound causing the fat
cells to burst and the fat to seep out, making it easier to flush out.
2 –
MELT THE FAT & TIGHTEN THE SKIN with MULTI FIRM
Multi-Firm uses
radiofrequency heat to destroy the fat cells. When the fats are finally melted,
they are removed out of the body through the lymphatic system. As a
result, the body becomes reshaped, tightened, and the appearance of cellulite
and stretch marks are greatly improved.
3 –
TONE THE MUSCLE with BODY SCULPT
TriLipo sends energy pulses
to the muscles that promote contractions similar to exercise, causing a "squeezing"
effect that is necessary for the acceleration of liquid fat drainage, toning
and shaping the body. It also improves blood circulation, lymphatic drainage,
and fat metabolism. This treatment is highly recommended once the skin starts
to loosen after the Lipo Cavitation treatment.
This whole experience was a major motivation for me to lose more weight, well, fats to be exact and look my best. I think I'm going to be a fitness and health nut soon enough.
The journey begins.
Sexy Solutions by Belo offers the non-invasive treatments, so it's pretty safe. My mom started freaking out at the mere mention of "Belo" telling me that I shouldn't get surgeries and stuff, so I had to explain to her that I'm not getting ripped open! Sexy Solutions actually was established by Cristalle Belo Henares, the daughter of Vicky Belo. They have several clinics now. I went to the one in Fort Bonifacio. Celebrities that promote Sexy Solutions include Raymond Gutierrez and Georgina Wilson among many others, as well as their latest endorser, Andi Eigenmann. Accordingly, "Sexy Solutions is a holistic fat reduction clinic that specializes in breaking the plateau, by helping you lose those last few inches that never seems to come off no matter what diet or exercise you do. Sexy Solutions aims to promote a lifestyle that will guide you in achieving and maintaining your desired body through a combination of treatments, diet and exercise."
Getting excited for the treatments and feeling weird sensations during in my belly. It's like getting an ultrasound. Hehe.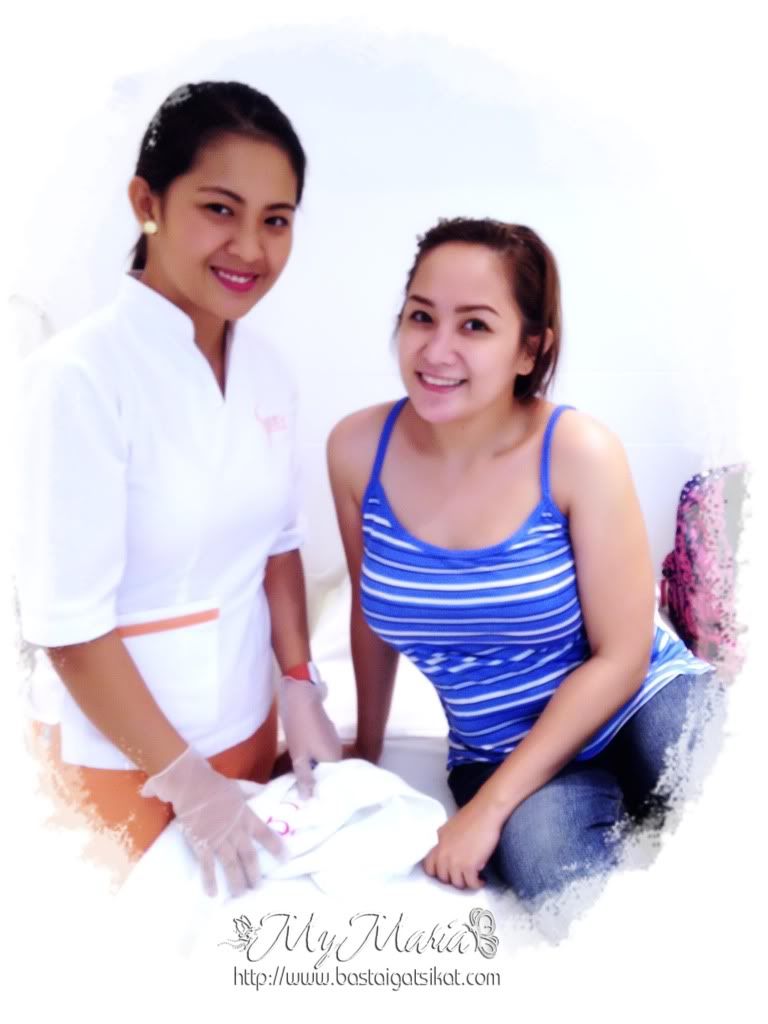 Photo op before we begin. Meet Smylle, my smiling therapist.
Alright, time for a revelation. DON'T JUDGE ME!!! I know I'm far from my goal still but for the sake of this blog post, here let me show you my before and after photos of the treatments at Sexy Solutions.
See that? I lost a total of 3.4 inches during this session, in just 2 hours! WOW! I was blown away! I should go back for more treatments, but geography won't let me. Perhaps if they open up a branch in Cebu City then it will be more accessible for a probinsiyana like moi. Then I can get my arms done or something. 😉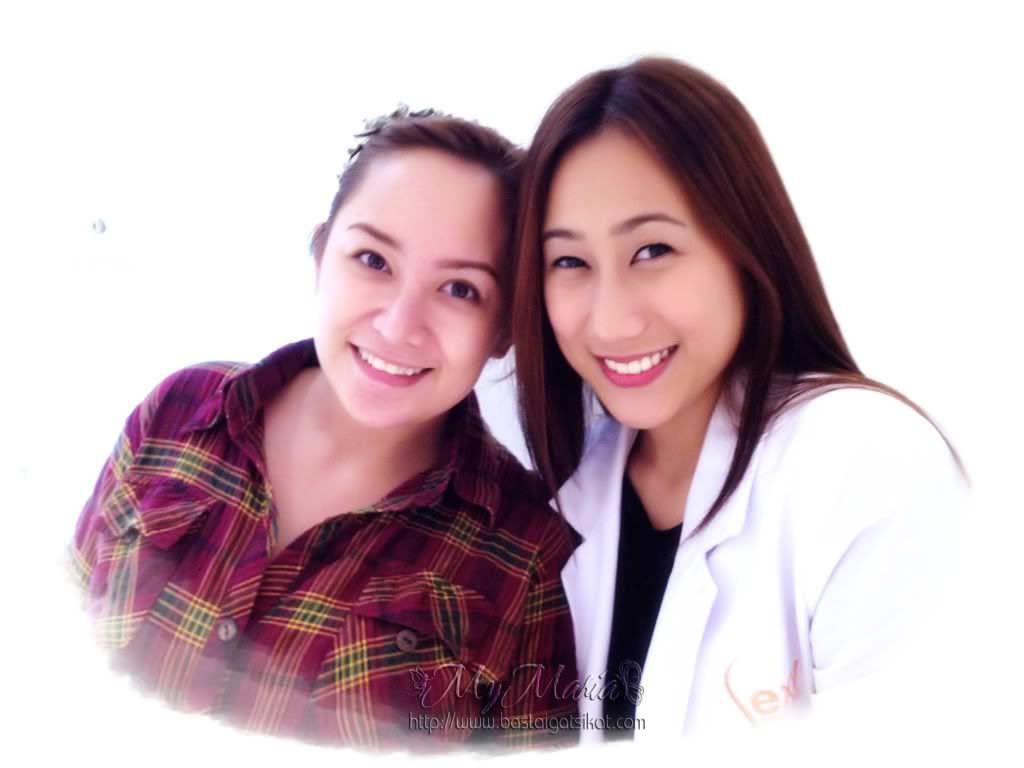 This is Crissy, the ever accommodating and cheerful consultant, who emailed me promptly the photos and results of my session.
My body still needs A LOT of work until I get my desired physique, so I'm doing the exercises given to me by Edward Mendez, the fitness expert and author of Your Dream Body Come True.
Because Sexy Solutions care about helping you achieve a sexy body, my exercises were tailored specifically to my needs. I currently do a 20-minute Burn & Sculpt and Lipo Training System. It's not quite different from the exercises I used to do at the gym but now exercising less and getting optimum results. Plus I can work out right at home with my son cheering me on! Tee hee.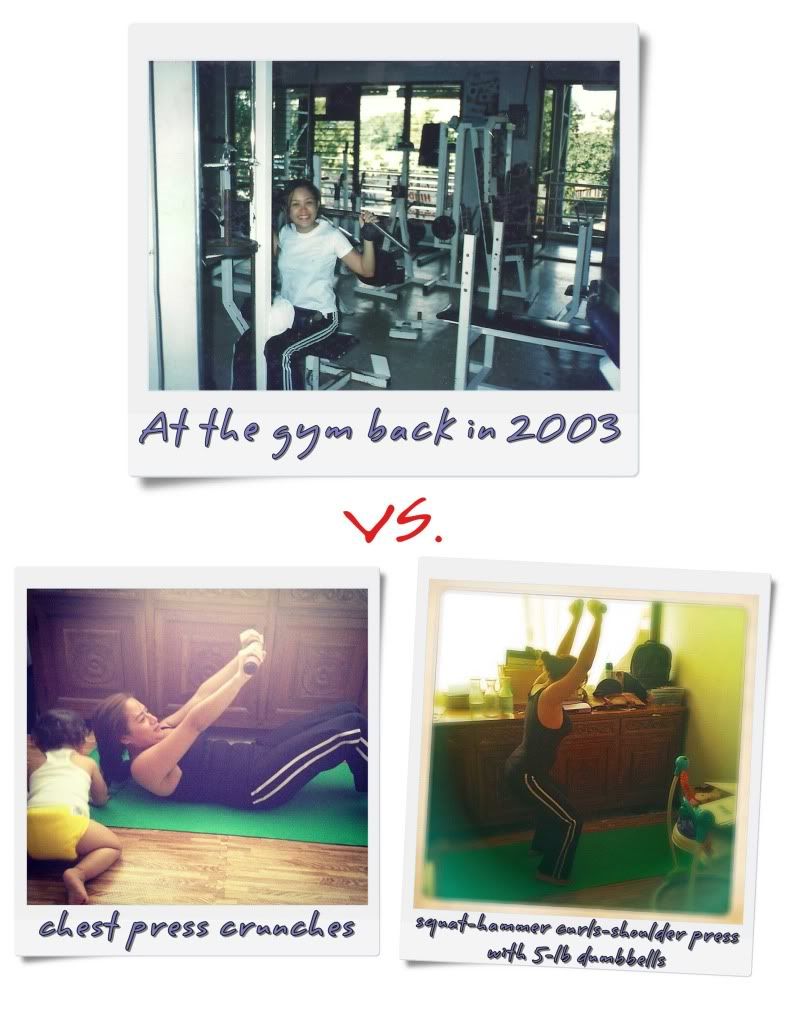 Some of the exercises of my workout regimen to get rid of that belly bulge!
It's amazing! I've been doing it for a couple of days and already I feel re-energized and strengthened. I even feel like going out now. Though I have yet to follow the diet plan that was recommended to me, it's pretty crafty considering the available ingredients and very easy to follow recipes. I might do it soon but as of now, honestly, I'm too lazy to prepare food for my own good. I still watch what I eat though and careful not to exceed the calories I need to be consuming. The key is to eat 4-5 x a day! My grandma used to say to us when we were kids, "Pagkabalingagon sining mga jatiz, unya di raba gajud mu tambok. Ging bitok na siguro ini." (Rough translation: "You kids are always eating and yet do not get fat. Maybe you got tapeworms now.") I guess there's that logic behind eating small meals to avoid overeating, huh!
So anyway, Sexy Solutions has got a lot of promos and discounts over their regular rates and you should contact them or pay them a visit if you would like to get that sexy body you've always wanted. I realize that it's not entirely losing weight that I should be focusing on but instead, I must lose my fats, too. And in case you're wondering, the fats go to your lymphatic system so you can pee, poop, or sweat out the bad stuff! Pretty cool, huh!
CURRENT RATES AND DISCOUNTS AVAILABLE!!!



You can follow @sexysolutions and @truedreambody on Twitter to get more sexy diet tips.
TWITTER ★ http://twitter.com/mrsnoodleboy
INSTAGRAM ★ http://instagram.com/mrsnoodleboy
PINTEREST ★ http://pinterest.com/mrsnoodleboy
BLOGS ★ http://www.bastaigatsikat.com ★ http://www.mrsnoodleboy.com